UU Women and Religion is a good place to find UU women's curricula, books and music, along with resources for UU women's groups.

UU Women's Federation has a wonderful weekly blog, and has resources for honoring women in our congregations.

Cakes for the Queen of Heaven is the ground-breaking feminist thealogy curriculum that jump-started many UU women's groups. First published in the 1980s, it was revised and updated in 2008 and is still available.


Lots of materials gathered for the 2010 Margaret Fuller Bicentennial.

Rise Up and Call Her Name is the curriculum with wide-ranging cultural sources of Goddess spirituality.
UU Women's Heritage Society merged with the UU Historical Society and many of their materials are still online.
Standing on the Side of Love is the visible spirit of UU social justice.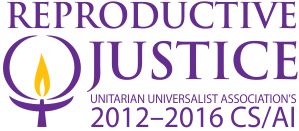 UUWR REPRODUCTIVE JUSTICE RESOURCES PAGE
Main resources from the UUA: www.uua.org/reproductive
UU Women's Connection holds two annual UU women's retreats in the Midwest. Here are some more UU women's groups: